About Us
What sets them apart
Expertise. Professionalism. Discretion. Dedication. Jane Miller and Meg Ruley's loyal clientele invariably list these among their attributes. Just as vital, they share an encyclopedic knowledge of Nantucket. They know the houses, the beaches, the culture, the people. Jane and Meg know Nantucket because they've lived here most of their lives, and each member of the team lives on the island full time. They understand the island's sophisticated real estate market—back to front, inside and out. They've trained, studied, and exercised their skills. They hold the highest credentials. Jane is a long-time member of the Cape and Islands Board of Realtors and the National Association of Realtors. She's been a licensed broker since 1986. She has earned the ABR-Accredited Buyer's Representative designation and is a certified Resort and Second Home Property Specialist (RSPS). Before entering real estate Jane taught French and Spanish in Connecticut and in the Nantucket Schools. She started a student exchange program in Nantucket and she continues to support that organization, believing strongly in the study abroad experience. She tutors adult English language learners through the Literacy Project at the Nantucket Atheneum, served two terms on the Nantucket School Committee, and has served on the Town Association, an affiliate of the Civic League, for the past eight years. She loves spending time with her five grandchildren and traveling abroad with her husband, John.
Meg has channeled her MBA training and extensive management experience into her professional duties as a broker. Before becoming a realtor in 2003, she had an 12+ year career in college admissions, last serving as the Admissions Director at Emmanuel College in Boston, and then transitioned into the for-profit sector working as a Project Manager at Investors Bank and Trust (now part of State Street Bank) for 4+ years. Meg is a member of the Cape and Islands Board of Realtors and the National Association of Realtors and is an ABR-Accredited Buyer's Representative and a certified Resort and Second-Home Property Specialists (RSPS). Over the years, Meg has served on the board of the Nantucket Education Trust, co-founded the Parent Network at Small Friends on Nantucket, and co-wrote and oversaw the publication of the very popular What to do With Your Kids in Nantucket, as a fundraising vehicle for Small Friends. Currently Meg devotes her time to volunteering for MUSACK.org and the Nantucket Lighthouse School where her two daughters are enrolled. She enjoys knitting and plays ukulele with The Nantucket School of Music's ukulele band.
The most important point for you to remember about the AckBroker.com team is this: Jane and Meg welcome every project as a positive, personal challenge. They recognize that your needs, your vision, and your expectations are unique, and they have developed a superlative style of selling that is straightforward, seamless, and streamlined, as well as discreet. Their record of successful sales at all levels speaks for itself....You want them on your team when you buy your Nantucket home.
Jane Miller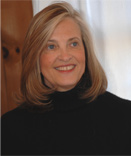 Meg Ruley